Grand Theft Auto V's Online mode will be revealed today at 15:00 UK, 10:00 EST and 16:00 EU.
The following image was posted on Rockstar's Newswire on Tuesday and then Tweeted it out as a reminder this Afternoon: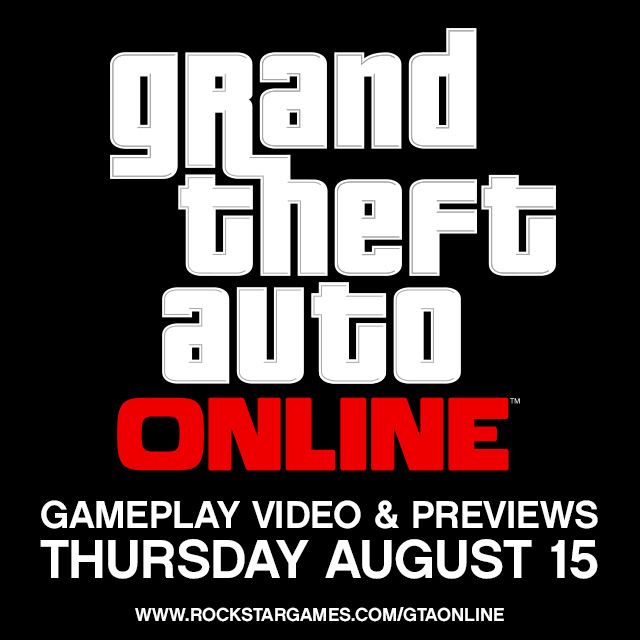 Expect videos and previews to start popping up later today. to keep upto date on all things GTA V, then head on over to the Rockstar Newswire.
Grand Theft Auto V is due out on the 17th September for both PlayStation 3 and XBox 360 consoles. It has been been rumored for the PC too.