Splinter Cell Blacklist has been confirmed for Nintendo's Wii U console.
The News broke today and was confirmed via the title's official social media sites; Facebook, Twitter and Google+.
"You may have heard the whispers… but today we are happy to finally confirm that #SplinterCell  Blacklist is coming to the #Wii  U!"
This probably doesn't come as a massive shock to most as Ubisoft seem to be the biggest supporters of the Wii U since announcing their launch lineup at last years E3 and making the effort to include the system in any cross-platform titles including;  Assassin's Creed V: Black Flag and Sleeping Dogs.
Along with the news comes the official cover art for he Wii U edition.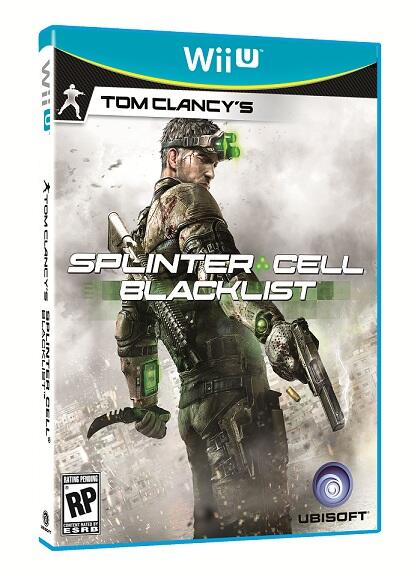 I'm wounder how the Wii U's tablet controller is incorporated in this edition of Splinter Cell?
Splinter Cell Blacklist is also set for release on the PC, XBox 360 & PlayStation 3 on the 20th August in North America, then the 22nd in Australia and 23rd for European territories.