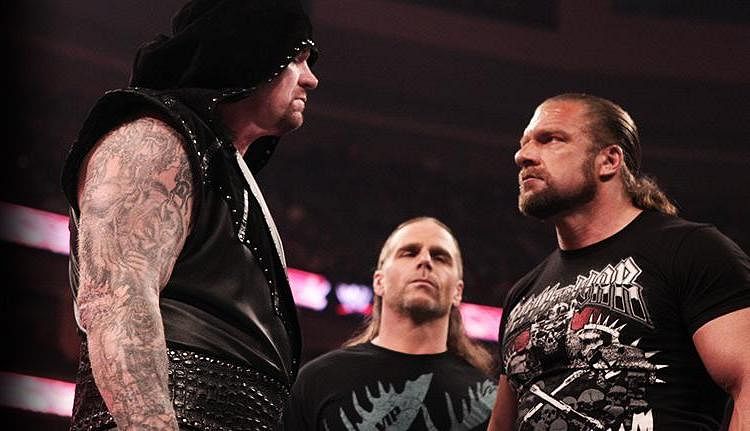 According to sources; the plan for next weeks episode of Raw on the 25th February is to bring back The Games and The Deadman in time for Wrestlemania.
Reportedly next weeks match of Vince McMahon Vs. Paul Heyman will actually be a set up used for Brock Lesner Vs. Triple H at Mania. Lesner is already booked for the show and it's likely that he will assault Vince again, so expect Hunter to come to the rescue and set the stage ready for their re-match in April.
Now we're getting close to crunch time with the Undertaker this year, his appearance is completely down to his health status. If Taker is ready to go then expect his return Monday night, if he's not then we'll probably get a series of promos, church bell 'dongs' and blackouts until the Raw before Wresltemania on the 1st April. There is still no confirmation on who The Phenom will face to challenge his Streak, but at this stage it is widely believed that CM Punk is going to rise to the challenge. John Cena is the second name to get tossed around (though this rumor starts every year), or even a triple threat with both Punk and Cena, which would be useful to take the strain off of Undertaker this year.
Sources: The Wresting Observer Newsletter